Internet Intelligence Insights
The Internet Intelligence Insights product is a web based visualization tool that utilizes analytics to communicate valuable insights into statistics data which has been collected from network traffic. Insights allows for a macro level view into metrics, facts and trends about the network traffic that has been extracted through the PacketLogic solution deployment. Each perspective of Insights is targeted towards a specific audience and specific aspects of network activity.
This software component is a separately licensable product which can be installed on an existing PacketLogic Intelligence Center Platform (PIC).
Releases
| Version | Type | Released |
| --- | --- | --- |
| 1.0.6 | Stable | March 2014 |
| 1.1.4 GA | Generally Available | August 2014 |
Screenshots
Overview Totals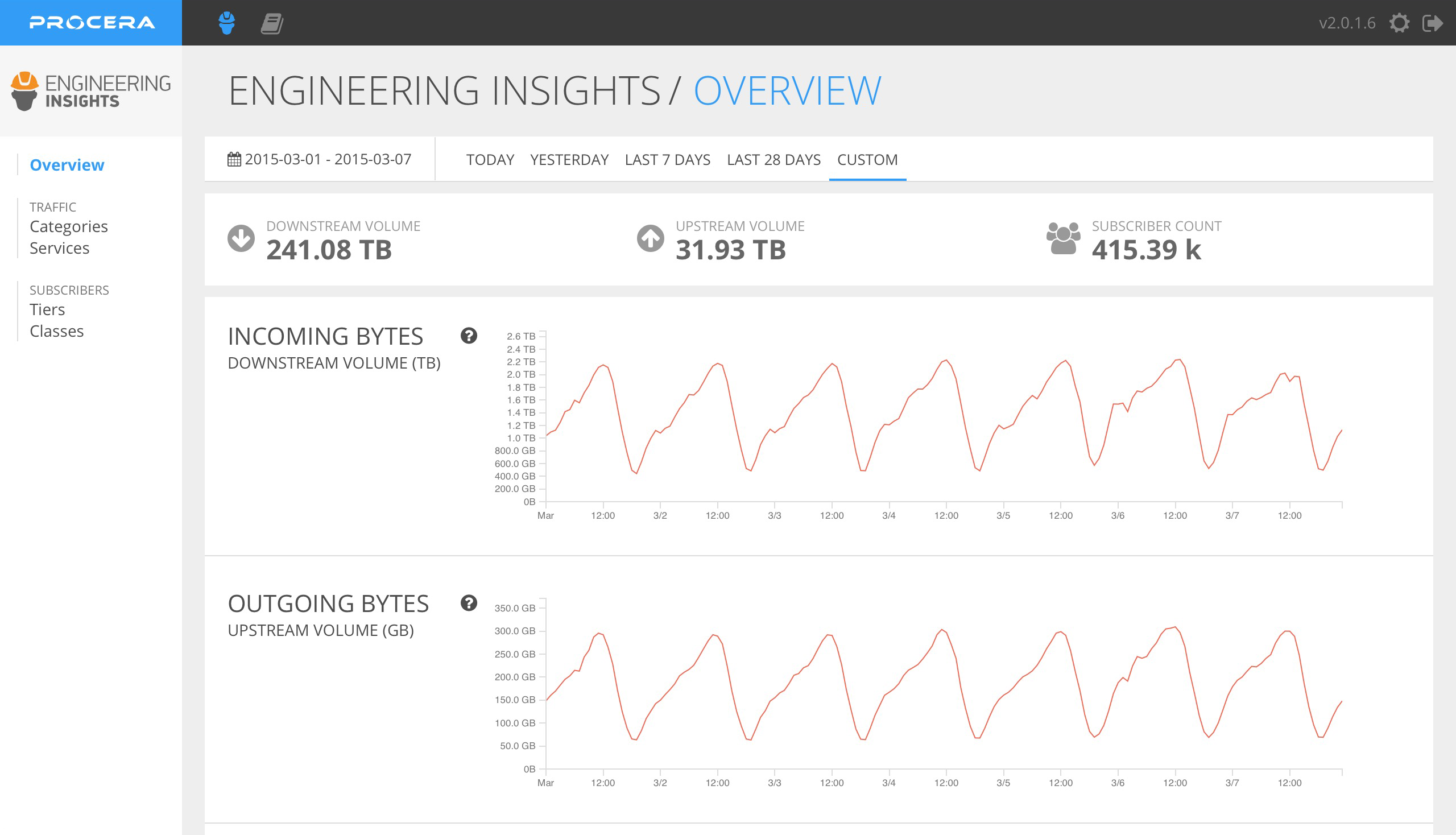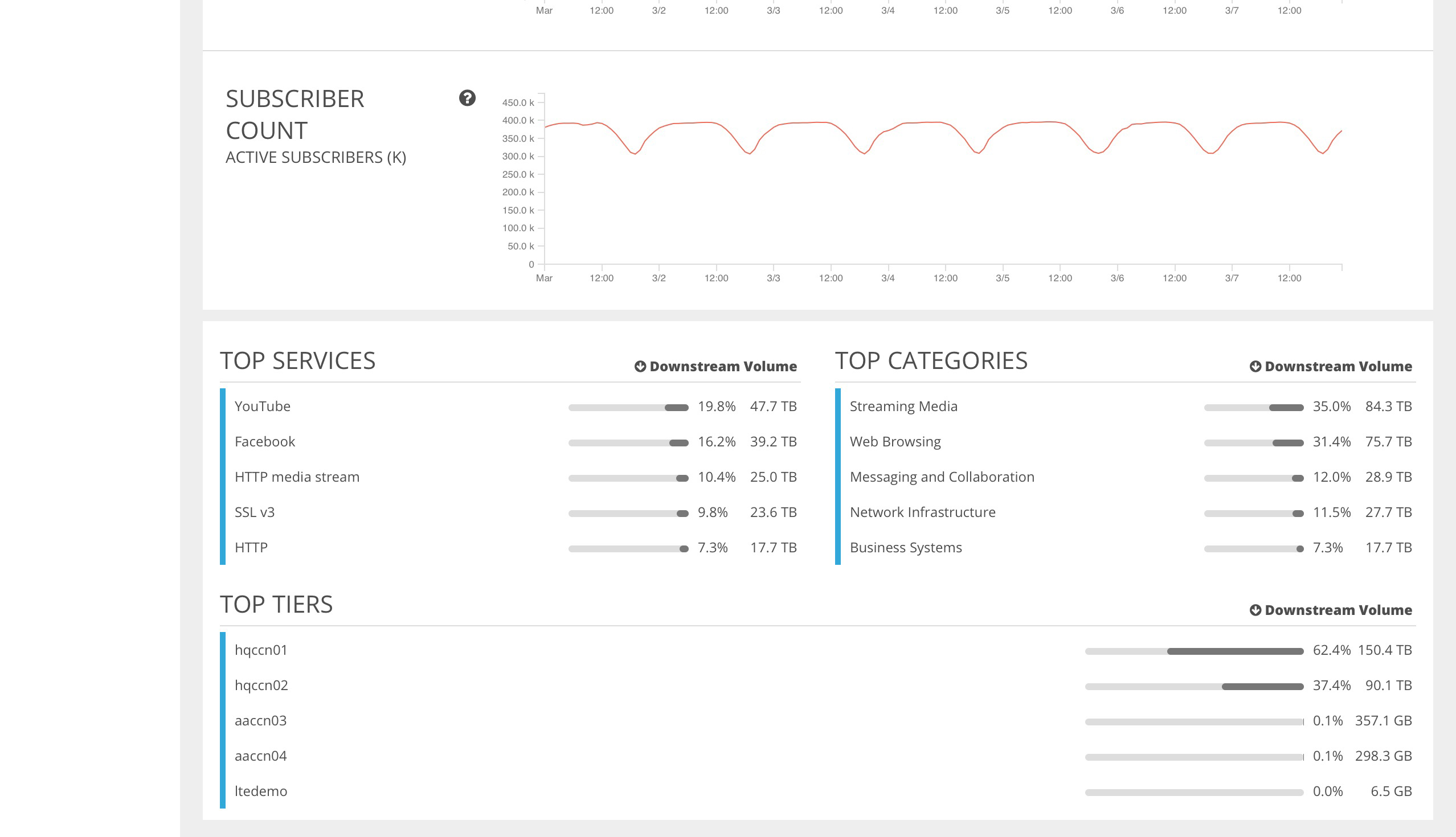 Subscriber Classes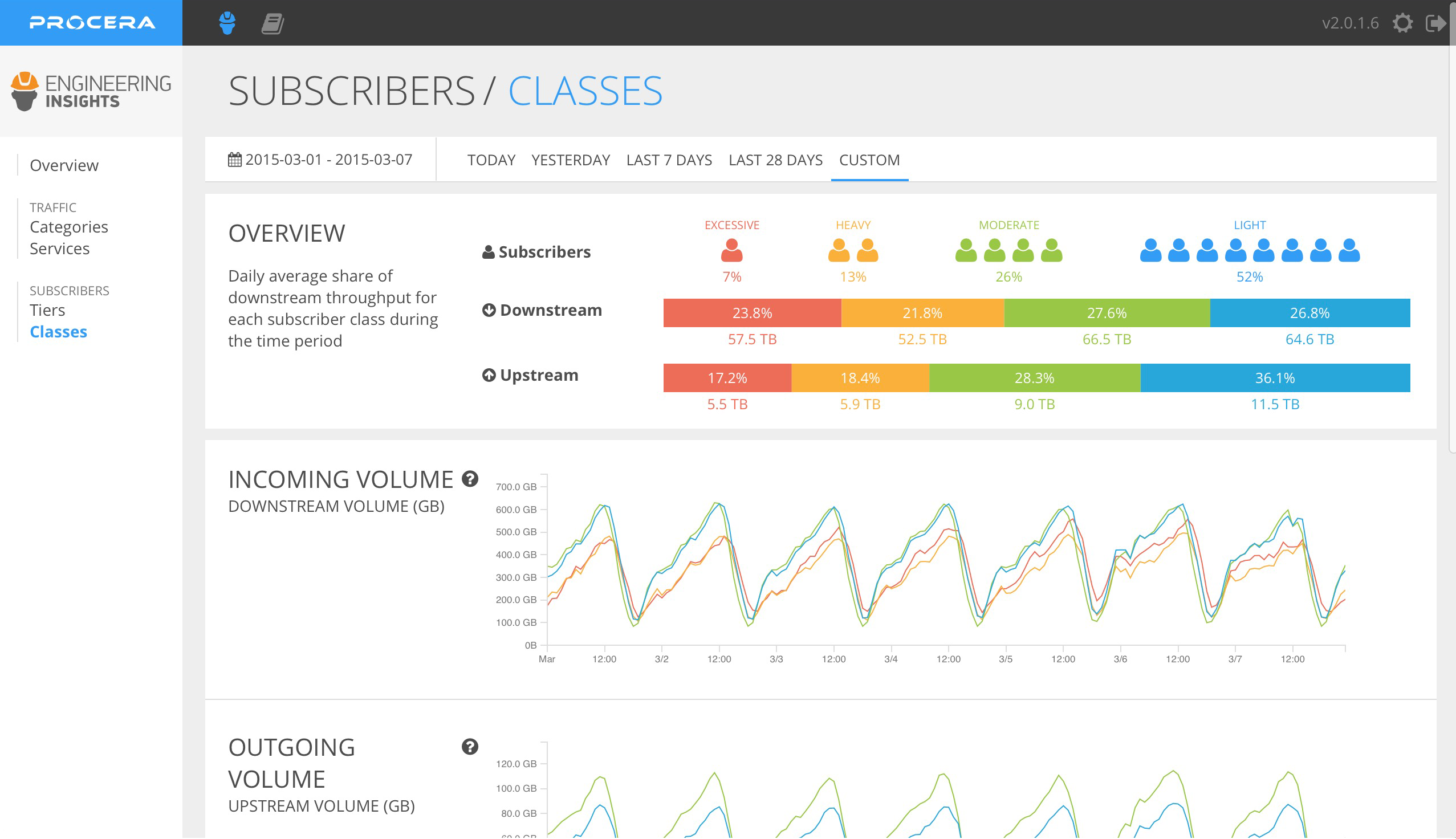 Subscriber Tiers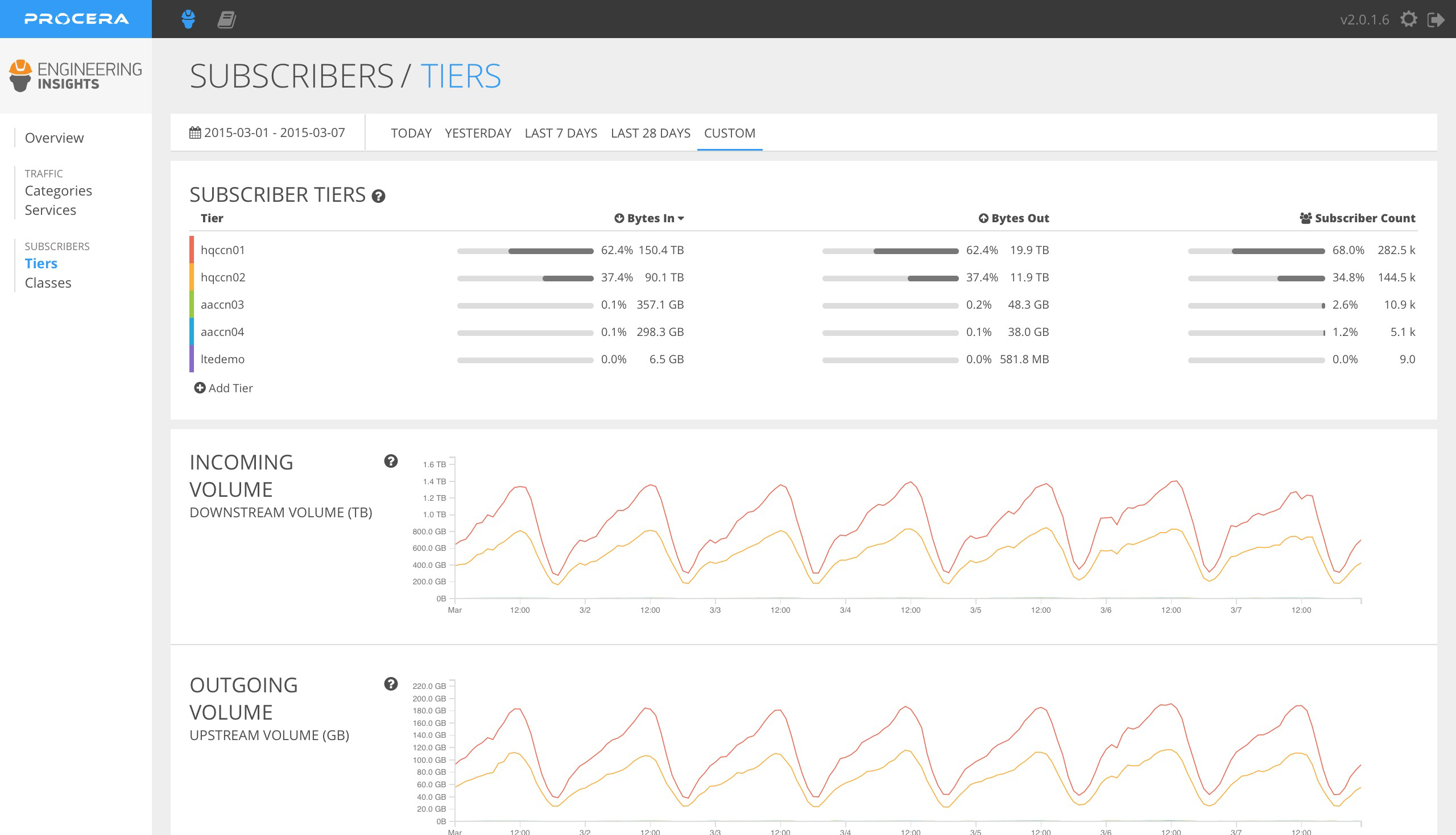 Traffic Categories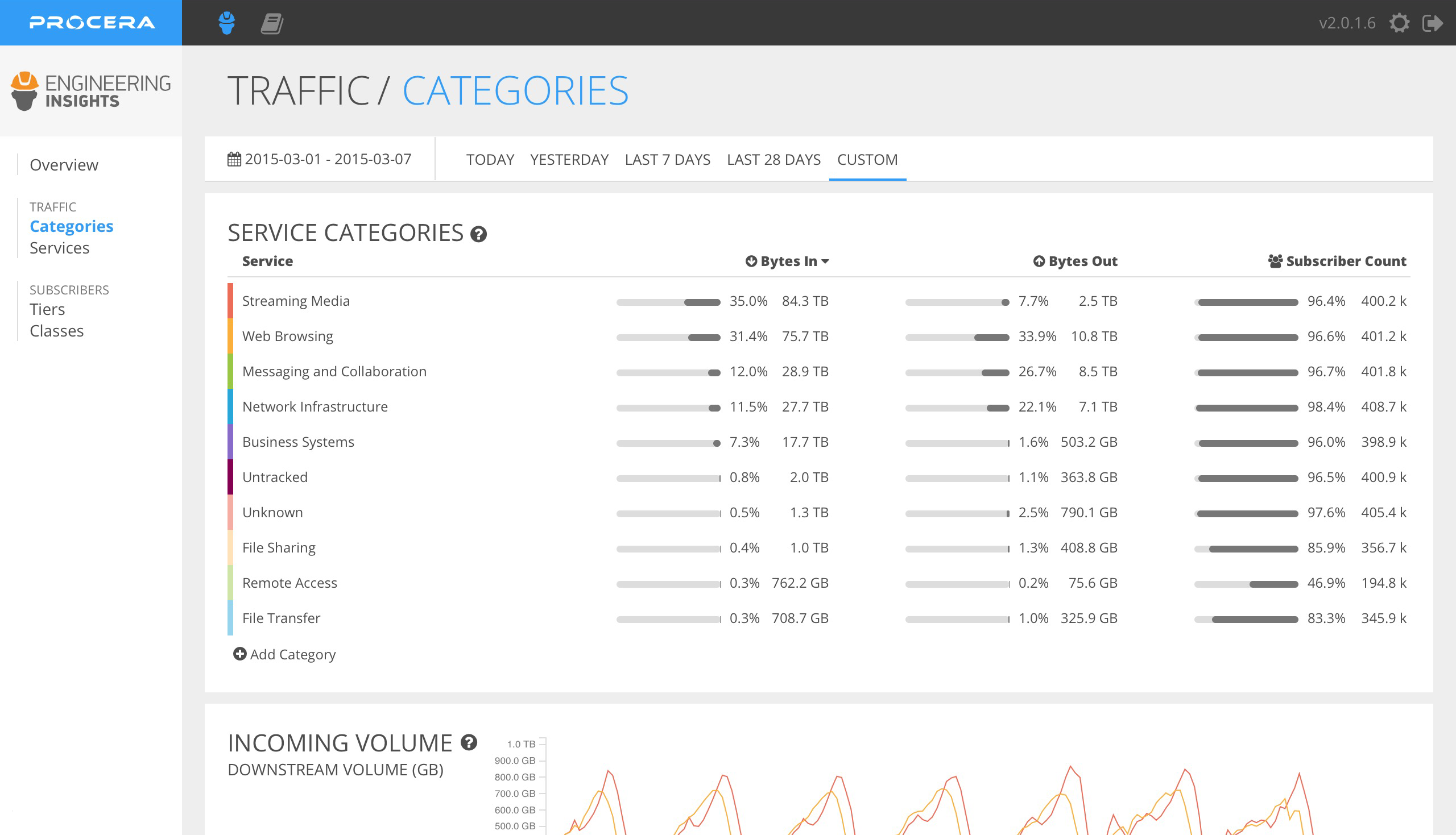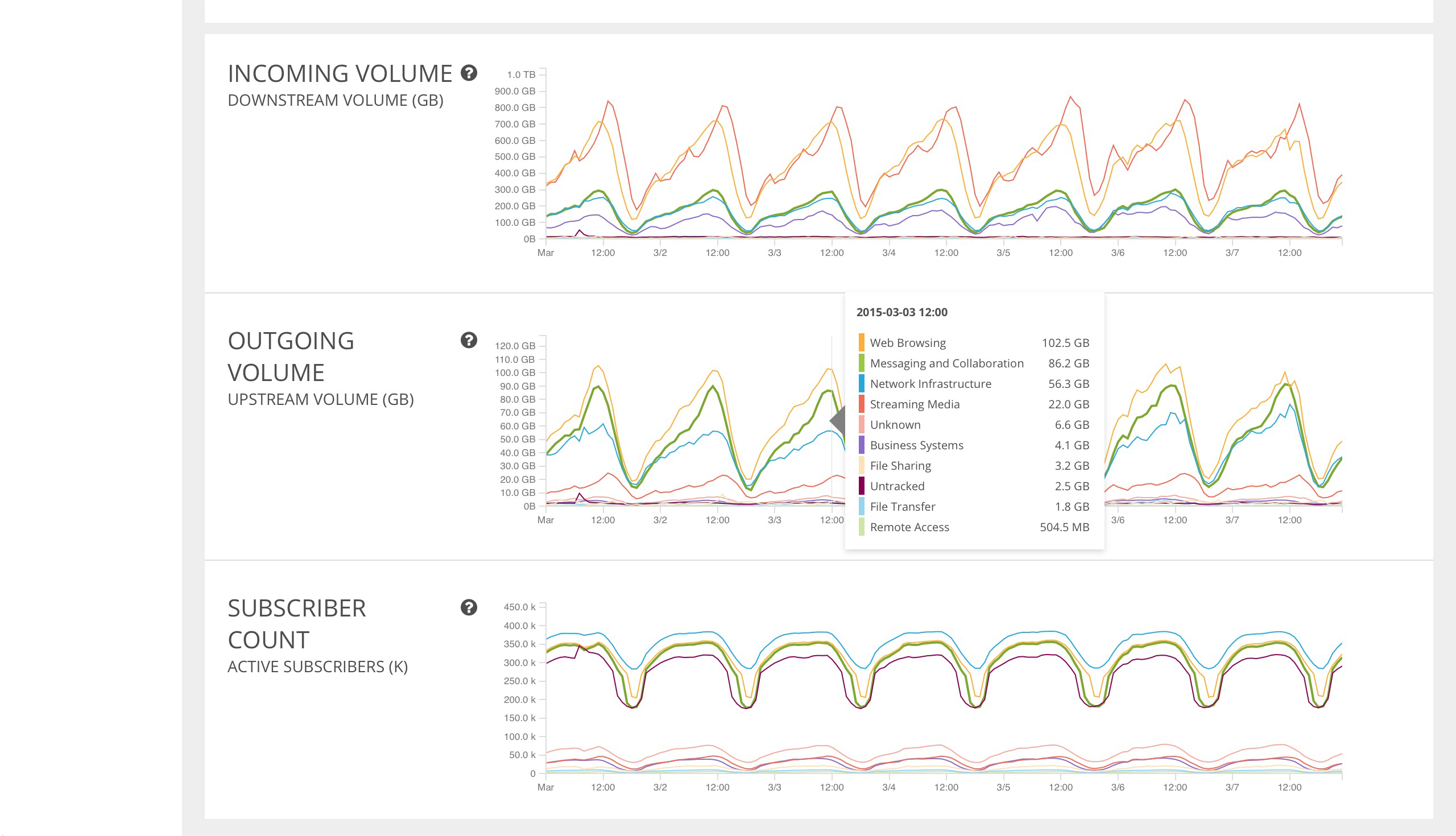 Traffic Services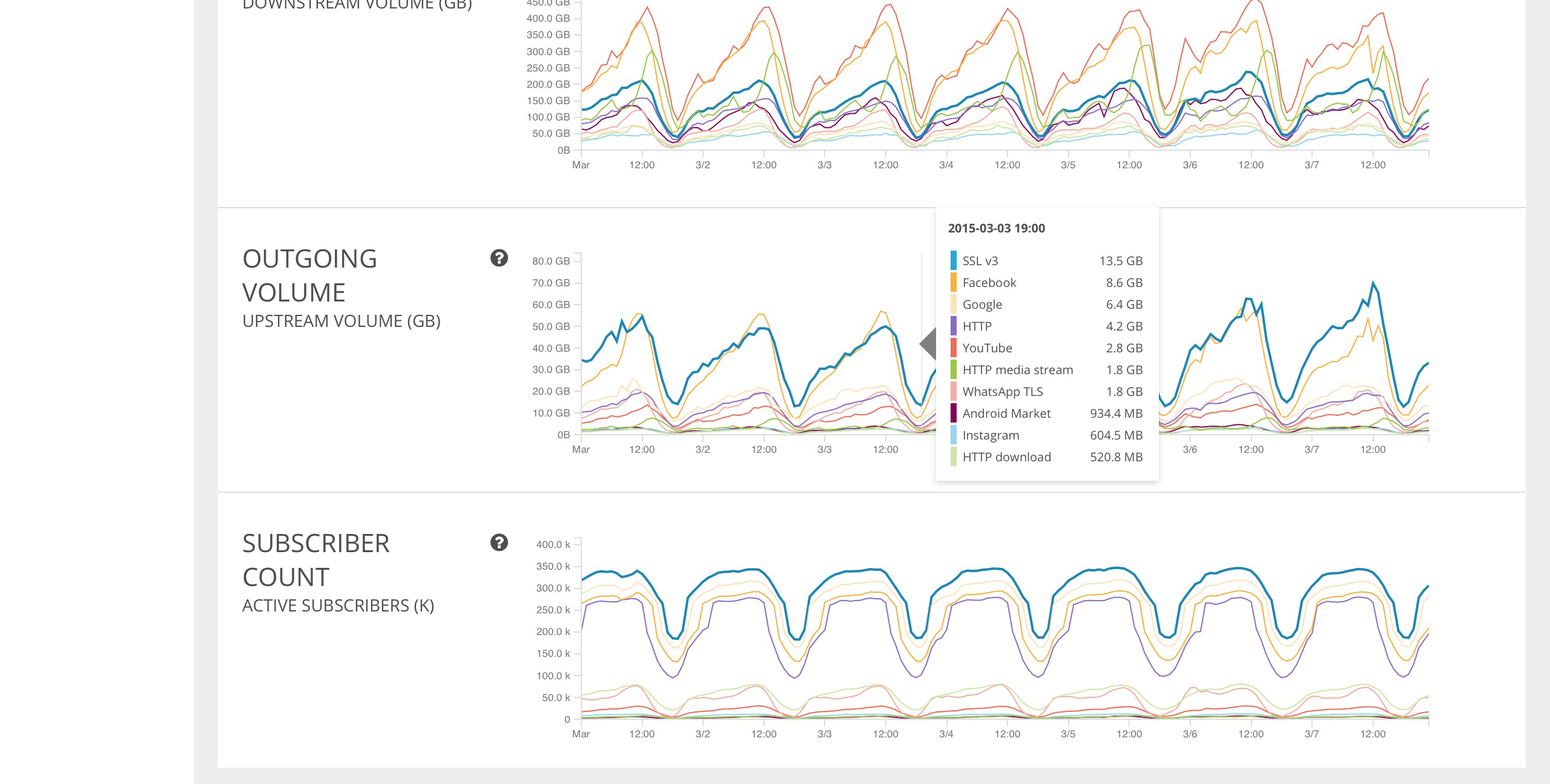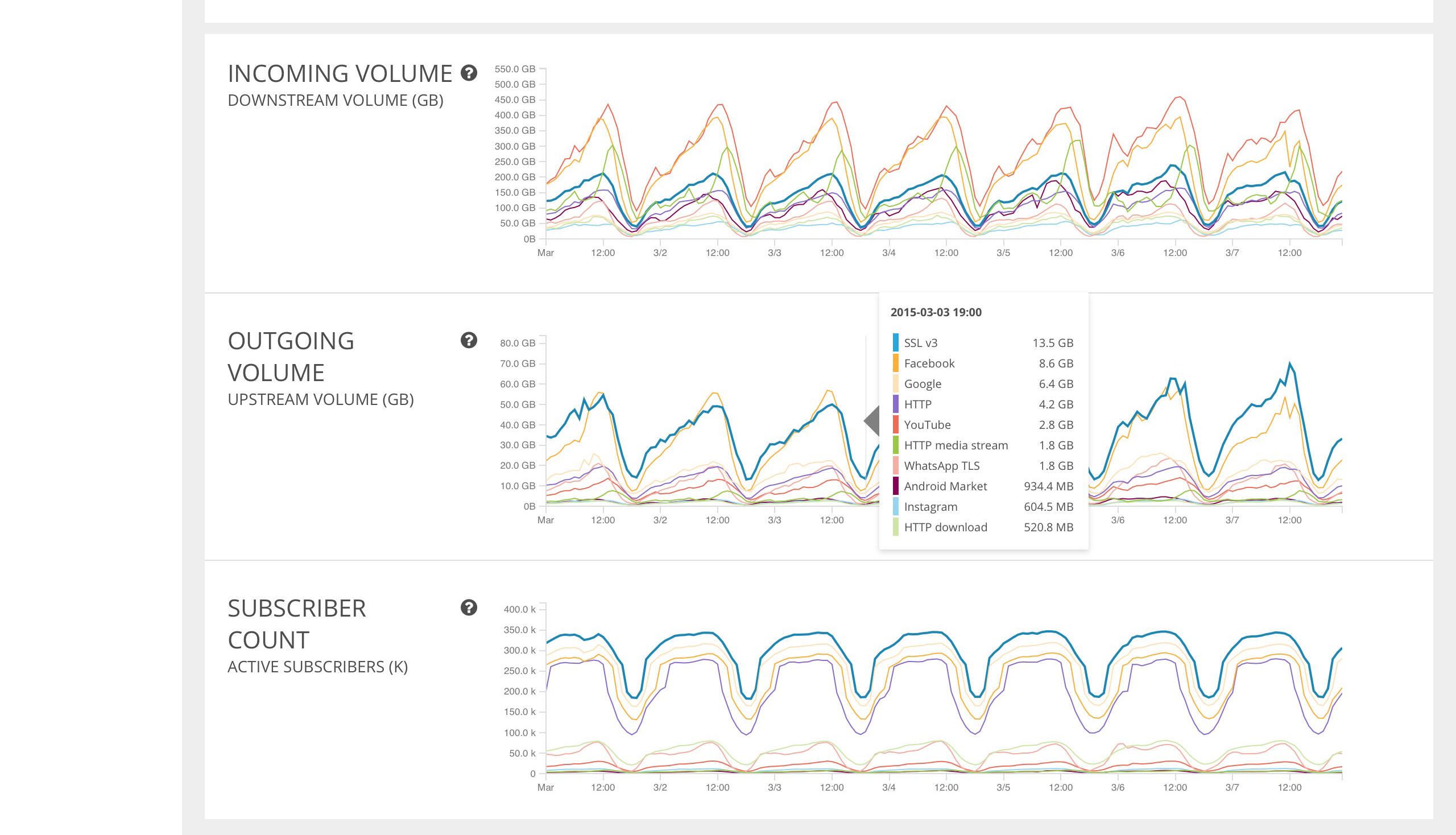 How to Evaluate / Install
Contact your local Procera Sales Engineer to schedule an evaluation or installation.